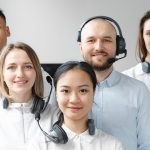 How Can We Help?
+971 50 762 5131
Mail: info@shiva-computer.com
Security And Surveillance Solutions
CCTV systems and surveillance solution for premises and fixed installations where 24 hours monitoring is the greatest priority these days. Whether you require a simple CCTV system or comprehensive integrated system, Shiva is your resource for end to end security system solution. We strive to provide better quality services at best competitive prices with best support for our clients. As a distributor and partners for the brands like HIKVISION, UNV & EZVIZ. 
Benefits With Our Service
Our Team is  highly trained for quickly response and provide great service to our customers. Experts are give profitability and success of our business growth & marketing. Shiva Computer is Authorized Distributor of Hikvision and Eziz and  also awarded As The Best Smart Home Security Distributor Of The Year At Reseller Partner Excellence Awards 2022 By Cpi Media Group – Tahawultech.Com  
CCTV systems are an ideal surveillance solution for a variety of scenarios, such as protecting a retail store, monitoring an office building, or tracking activity in a public area. CCTV systems are used to capture video footage of activity in and around a property, which can then be used for evidence to identify and prosecute criminals. CCTV systems can also be used to monitor employee performance and ensure safety in the workplace. With the use of advanced software and analytics, CCTV systems can provide real–time alerts to security staff or personnel of any suspicious activity. CCTV systems can be used for access control, with the capability to lock and unlock doors as well as restrict access to certain areas. Lastly, CCTV systems can be used to automate security tasks such as notifying personnel of potential threats, which can save time and resources.