How Can We Help?
+971 50 762 5131
Mail: info@shiva-computer.com
Structured cabling is a type of telecommunication infrastructure used to send data, video, and voice signals between network devices. It typically consists of a number of cables, connectors, and patch panels that are all connected together in a specific order. Structured cabling is commonly used in commercial and industrial settings, as it provides a reliable and secure way to transmit data over a long distance. It is also relatively easy to install and maintain. With structured cabling, any changes or upgrades can be done quickly and efficiently, allowing for maximum flexibility.
Benefits With Our Service
Shiva Computer is one of the top suppliers in structured cabling products in METASTIC region operating from Dubai. Through our distribution ship and partnership with the major brands, we provide the highest quality copper and fiber optic cables, suitable for a range of sectors and adhering to ISO9001 standards.
We offer reliable connectivity back born for your company that allow proper data transfer. We always provide good quality cables and always make sure your data cabling is highly effective regarding data cable quality and project management. Voice cabling and Data cabling are the critical elements of your network. As a best-structured cabling company, you can always rely on our commitment.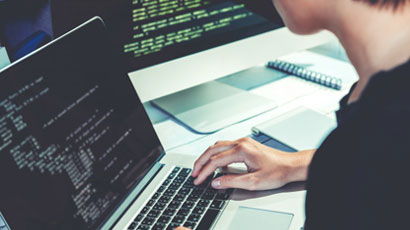 Structured cabling is a targeted and efficient way of providing IT services such as data, voice and video services. It is a system of interconnecting cabling, networking equipment and other components that are used to deliver these services. Structured cabling is often used in offices, buildings and homes to provide necessary connections for computers and other devices.
The main components of a structured cabling system include:
1. Cable and Connectors:
A structured cabling system requires high–quality cable and connectors to ensure efficient and reliable performance. The cable should be suitable for the environment in which it is used, with proper shielding and insulation, and should be terminated with the correct type of connectors.
2. Network Switches and Routers:
Network switches and routers are used to connect the cabling to the local area network (LAN) and to the internet, allowing for data communication between computers, printers and other devices.
3. Patch Panels:
Patch panels are used to manage the cables and connections within a structured cabling system. Patch panels are located in a central location and are used to connect and disconnect cables to create a network.
4. Testing and Certification:
Testing and certification is important to ensure that the structured cabling system is installed correctly and is capable of supporting the IT services required.
5. Management Software:
Management software is used to monitor the performance of the structured cabling system. This software can be used to track the performance of the system, diagnose and troubleshoot any problems, and provide reports on the system performance.