How Can We Help?
+971 50 762 5131
Mail: info@shiva-computer.com
Video Conferencing System give your business with faster decision making, stronger working partnerships, and productivity. High image quality, high sound quality, and a stable connection make the Video conferencing meaningful. Our expertise in this field enables you to achieve this, with both internet and intranet. It enables s easy, comfortable communication between remote locations.
Benefits With Our Service
Shiva Computer is always looking forward to offering innovative Video conferencing Systems to our clients which they can create useful and productive changes for their business. Video Conferencing Systems are important in connecting colleagues and clients from all over the world to meetings where you can see all the participants clearly. When you are using video conferencing technology to hold meetings, you have the advantage of reading facial expressions and non-verbal cues that you would otherwise miss during a phone call.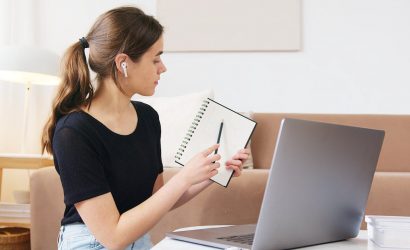 IT services for video conferencing depend on various factors such as the number of participants, the length of the conference, the type of platform used, and the type of data being shared.
1. Network Infrastructure: 
A reliable network infrastructure is necessary to ensure the smooth functioning of a video conference. This includes high–speed internet access, a reliable Wi–Fi connection, and a dedicated server.
2. Video Conferencing Platform: 
There are numerous video conferencing platforms available, from popular services like Skype and Zoom to enterprise–grade solutions like Cisco WebEx and Microsoft Teams.
3. Security and Privacy: 
Video conferencing requires a secure connection to protect data from malicious actors and maintain user privacy. This includes encryption, authentication, and authorization.
4. Audio/Visual Equipment: 
Audio/visual equipment is essential for a successful video conference. This includes microphones, webcams, speakers, and a projector or monitor. 
5. Technical Support: 
Technical support is necessary for troubleshooting any problems that may arise during the video conference. This includes support for setting up the conference and providing assistance with any technical issues.